Horizon Manufacturing Enterprises, Inc. has been serving the country's best retailers, safety distributors, and industrial supply houses since 1990. Headquartered in Lake Zurich, IL, a northern suburb of Chicago. Manufacturing is done in our factory here and in China.

Products manufactured: storage & organizational racks for the home, shop, farm & factory. Products are in-stock and ready to ship. Most orders ship within 24 hours.

Call for the name of the dealer or distributor closest to you.

Our Mailing Address
Horizon Manufacturing Enterprises, Inc.
P.O. Box 7174
Buffalo Grove, IL 60089
Phone Toll Free: 877-722-5369 (877-RackEm-9)
Fax Toll Free: 866-782-1550
customerservice@rackems.com
Shipping Address
Horizon Manufacturing
Enterprises, Inc.
505 Oakwood Road

Unit 240

Lake Zurich, IL 60047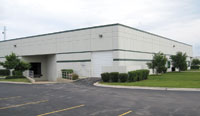 Canadian Warehouse
Groupe DiBello
9228 Boulevard LaCordaire
St. Leonard, Quebec H1R 2B7
Phone 514-327-6812
Fax 514-329-2080
info@groupdibello.com